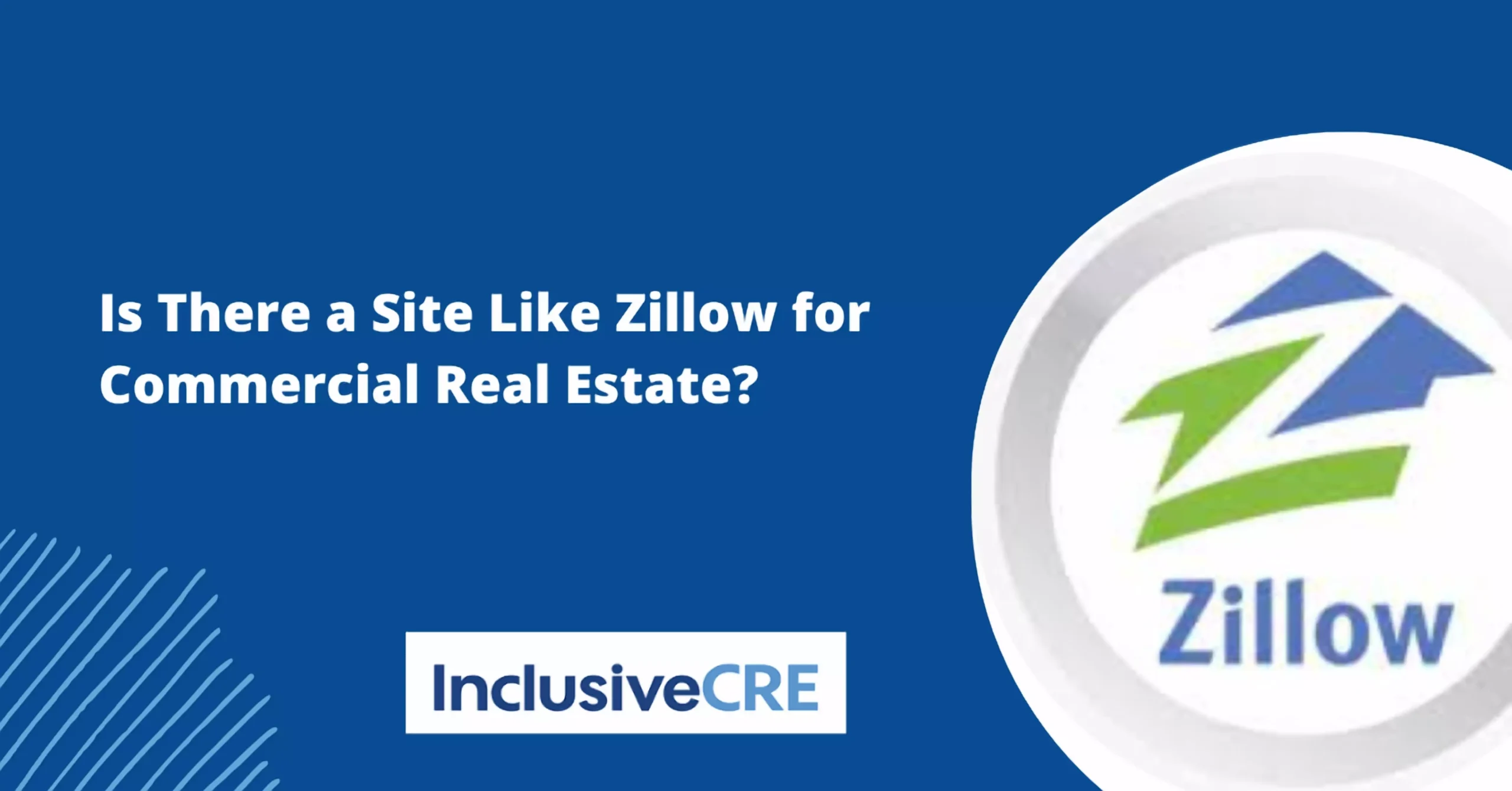 Description: In this article, we delve into the world of commercial real estate and examine whether there is an equivalent of Zillow, the popular residential real estate platform, for commercial properties.
Zillow for Commercial Real Estate
In the realm of residential real estate, Zillow has established itself as a household name, providing a one-stop platform for buying, selling, and renting homes.
However, when it comes to commercial real estate, the landscape is a bit different.
While there are several online platforms that compile commercial real estate listings, the question arises: Is there a Zillow equivalent for commercial properties?
In this article, we will explore the available options and determine if any platforms can truly match Zillow's comprehensive approach.
The Need for a Comprehensive Commercial Real Estate Platform
The commercial real estate market is vast and diverse, encompassing various property types such as office spaces, retail spaces, industrial buildings, multi-family, land and more.
Investors, tenants, and brokers would benefit from a centralized platform that provides comprehensive and up-to-date information on available properties, market trends, comps, and pricing. This is where the concept of a "Zillow for commercial real estate" becomes significant.
InclusiveCRE aims to bring all the different commercial real estate platforms into one, but it's a challenging task due to reluctance of many listing platforms to share their data.
In contrast, listings on Zillow are directly published through MLS Internet Data Exchange (IDX) feeds, ensuring a wide range of comprehensive information for users.
Currently, RPR Commercial has partnerships with other leading listing platforms such as Brevitas, biproxi, Crexi, Land Brokers MLS, Officespace.com, and TotalCommercial.com, although these collaborations remain relatively small in scale. Still no Zillow commercial property platform as of this writing.
Existing Commercial Real Estate Listing Websites
While Zillow focuses primarily on residential properties, there are numerous online platforms that cater specifically to commercial real estate listings.
Some of the prominent ones include LoopNet, CoStar, CREXi, and RealMassive and so many more. For a comprehensive list curated by InclusiveCRE, you can refer to our article "Top Commercial Real Estate Listing Platforms". The article has identified 40 different commercial real estate listing platforms currently on the web.
These platforms offer various features, such as property search filters, virtual tours, and contact options for brokers and owners.
Zillow's Expansion into Commercial Real Estate
Recognizing the potential in the commercial real estate market, Zillow has made efforts to expand its services beyond residential properties.
In recent years, Zillow has acquired platforms like Trulia, HotPads, and StreetEasy, which also provide commercial real estate listings to some extent.
Zillow has started integrating commercial listings into its database, aiming to offer a more comprehensive real estate experience.
The Limitations of Zillow for Commercial Real Estate
Despite its expansion, Zillow's commercial real estate offerings still lag behind its residential services.
One of the primary limitations is the availability of data.
While Zillow has a vast database of residential properties, its coverage of commercial listings is not as extensive.
Additionally, Zillow's commercial listings may lack critical information that commercial real estate professionals require, such as financial details, lease terms, and property-specific data.
Alternatives to Zillow for Commercial Real Estate
Although Zillow is a household name in the real estate industry, it is not the go-to platform for commercial real estate professionals.
Instead, industry-specific platforms like CREXi, LoopNet and CoStar dominate the commercial real estate market.
These platforms offer a comprehensive database of commercial listings, along with advanced search filters, market reports, commercial real estate comps and financial analysis tools tailored specifically for commercial real estate professionals.
Commercial Real Estate Technology: Looking Towards the Future
As technology continues to advance, the commercial real estate industry is witnessing the emergence of innovative solutions.
PropTech companies are developing platforms that aim to provide a more comprehensive and user-friendly experience for commercial real estate professionals.
These platforms leverage artificial intelligence, machine learning, and data analytics to deliver powerful insights and streamline the commercial real estate process.
While there is no exact equivalent of Zillow for commercial real estate, there are several platforms that specialize in commercial listings.
Although Zillow has expanded its services to include commercial properties, it still falls short in terms of comprehensive coverage and data availability.
Commercial real estate professionals are more likely to rely on industry-specific platforms like CREXi, LoopNet and CoStar for their commercial real estate needs.
As the industry evolves, it will be interesting to see how technology shapes the future of commercial real estate platforms, offering more inclusive and comprehensive solutions.
We can all agree that it would be nice to have a commercial version of Zillow.
Other Articles You Might be Interested in Reading
Disclosure: We partner with companies that offer products and services that help our readers achieve their goals. If you purchase through one of our partner links, we get paid for the referral at no additional cost to you.